A very merry unbirthday to you!
1st
July 2016
0 Comments
Alice fell down the rabbit hole chasing the white rabbit. Many allusions have been made to falling down before finding success. We all have a rabbit we are chasing. And time is always running out. Medicine is no different.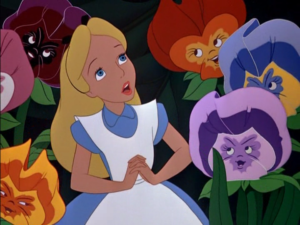 Medical students find their passion. They chase that passion through fields of angry flowers. In a world of peonies and roses, I'm a wildflower. Headstrong and driven, I've always known where I was going, just not sure how to get there. I've grown and flourished in good times and bad. Residency is no tea party, but the first years as an attending is like playing croquet with the queen of hearts. At any moment, you could lose your head!!
The transition to attending from resident is one that some do with grace. Others, myself included, land a giant belly flop and wake up the next day with a bruised ego and a hesitancy to reenter the water. But, "we are all mad here". So, we suit up and try again. The next attempt may hurt. Or it may be, just maybe, that we finally worked out the kinks and land that perfect 10 dive.
Residency prepared me for many things. It did not reveal, however, what truly awaited on the other side of my final June 30. No. THAT is left for life (and death) to teach you. As a new physician, I have struggled with what I desire and what I have before me.
Like Alice, I was too quick to take a bite of the cookie and found myself unable to attain what I wanted. Then, too quick to take a drink, again found myself unable to chase MY rabbit. However, persistence has led me to finally have the magic ratio.
Here we go, into Wonderland. Full of magic, fear, and ferociousness.  A new adventure waits.
"Decide. Is this the life you want to live? Is this the person you want to love? Is this the best you can be? Can you be stronger? Kinder? More compassionate? Decide."
~Grey's Anatomy

Filed under: Uncategorized