Care killed the cat.
27th
January 2014
2 Comments
We have a new bedtime routine.  After our usual evening activities, and she is tucked into her bed under her favorite blankie like a burrito, number three takes her chubby hand and places it next to my cheek.  She then gently presses my head onto her chest.  Sitting there, kneeling next to her bed, I hear the rhythmic beating of her gentle heart.  I try to escape, there's so much work still to be done, but as I raise my head she presses gently so I give in, and rest my head back on her chest.  This time, she strokes my hair.  I believe she is hoping I will fall asleep and she will have a bed-buddy for the night.  There are times I find myself starting to drift, and as her hand and breathing become heavy, I sneak away from the cuddliest creature on earth.  Charts to be done, presentations to be reviewed, and articles to study.  Tonight I stayed a little longer than most nights.
It was a hard day.  I spent the day moonlighting.  The work is not so different than most everyday with an added bonus of an extra paycheck.  The difference is, I do not know the history.  Likely, I will never see these patients again.  That is so difficult for me.  I need to know what happened.  Did the patient lose her finger, from a necrotic abscess I discovered; was the abdominal pain in the 80-year-old just because of a urinary tract infection, or something more ominous?  That's one of the many reasons I chose family medicine over the many other specialties.  But, did you hear? Curiosity killed the cat.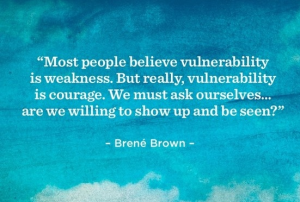 In addition to the 80-year-old with abdominal pain, the lady with the possibly necrotic finger, the lacerations, and the countless strep and flu patients I saw today, I saw a 12-month-old with a fractured tibia.  Apart from the pain-seekers, this is my most despised type of patient to see.  The parents are unable to form a consensus on the story, but no matter, the injury doesn't match anything they're spinning.  As professionally as I can, and it takes a whole freaking lot, I tell them the "injury pattern is not consistent with the history".   A report is made, but we are advised that a home visit will be made at a later date – unless we have other reasons to believe this sweet babe should not be in the care, and I use that word loosely, of her parents, she will be discharged home with them.  What reason do you need?  Our system is broken.
Everyday, we face
challenges that at times seem insurmountable.  We surmise the training we have received, the medications we can use, and the tools we have available will cure what ails you.  But it can't always.  No matter how many times you succeed, it's the ones you don't save that stick with you.  "Care killed the Cat. It is said that a cat has nine lives, but care would wear them all out."1
Tonight everyone got an extra squeeze and mooch.  This story, is one I'll spare them.
1Brewer's Dictionary of Phrase and Fable

Filed under: Uncategorized