To-do: Apply Sunscreen
13th
June 2013
0 Comments
"Oh hey!  There you are!"  It's like I've been looking for you everywhere1. It's been a while, and honestly, it's just not made it to the to-do list.  Lately, the to-do list gets longer, but the big red DONE stamps are fewer.  It's simply because, nothing is simple now.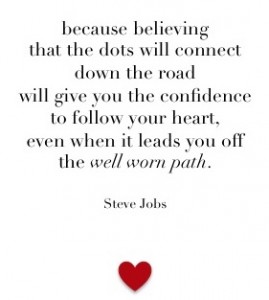 It's been a busy few months, and I'm back on hospital medicine.  There are always fun stories, interesting characters, and adventures to be shared.  Today, after morning rounds, we had a difficult day of conference on the lake.  In the warm sunshine, E2 shared philosophy, secret concoctions to heal what ails you, and methods to do more than get through your day as a doctor.  It was a real bear, but someone had to do it.  Our upper levels, fledglings about to depart the nest, feel prepared.  As they imparted their final pearls of wisdom as residents, it's obvious, the to-do list continues to grow and my inkpad for my DONE stamp may dry out from lack of use.  It makes one ponder, what does one year mean? 
In the life of a doctor-in-training, it means a great deal.  It means an opportunity to see the one procedure you've not seen yet, (or the to-do list of procedures).  It means more EKGs to review.  It means more opportunities to determine sick from not sick and normal from abnormal.  For someone not in medicine, you may not understand this importance.  This is a critical year.  As Dr Dan pointed out, SL does not train us to be good residents; we are trained to be good doctors.  As my final year approaches and the end is in sight, I can only hope I will know what I'm doing, love what I'm doing, and believe in what I'm doing2.  Tomorrow, it's back to the wards-and honestly, I can't wait to see what opportunities abound.
Wherever my story takes me, however dark and difficult the theme, there is always some hope and redemption, not because readers like happy endings, but because I am an optimist at heart. I know the sun will rise in the morning, that there is a light at the end of every tunnel.
~Michael Morpurgo
1Rampey via E2
2Will Rogers

Filed under: Uncategorized